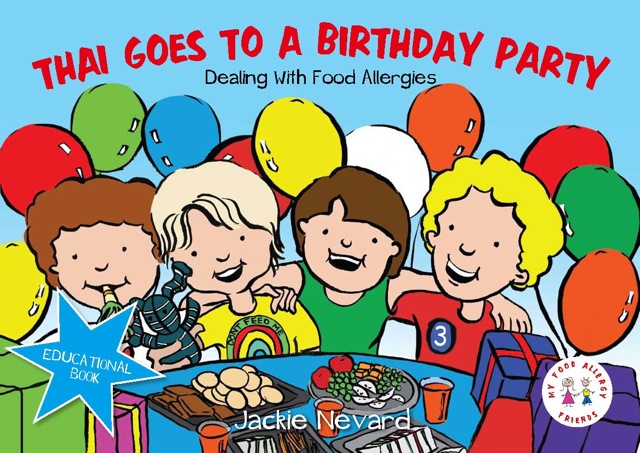 My Food Allergy Friends makes it simple to start a conversation about food allergies with your child with our Online Kids Allergy Program - Part 1.
Discovering your child has food allergies can feel overwhelming but you are not alone. We understand the challenges of bringing up a child with life-threatening allergies and we are here to help.
It's vital that your child understands what having food allergies means and is confident at each development stage in their journey. We have you covered with our children's book series and education resources. Learning about allergies needs to be fun, engage children, and get them involved in becoming Food Allergy SMART.
Join Thai on his adventures, part 1 includes the first book in the allergy series. It's a fun story, showing how to handle food allergies at birthday parties.

Your child can listen to the video book again and again. Then you can use our parent resource sheets to help further discussions with your child as well as try out all the craft and activities to make learning fun!
In part 1 of the online series we cover:
What children are learning
We look at different allergens

We learn to recognise allergens

How to keep yourself safe

Ways to become Food Allergy Smart

Teaching friends about allergies

Food allergies don't stop you having fun

The importance of carrying your EpiPens with you

Others peoples food can make us sick

Helps develop skills to handle social situations

The importance of checking food labels

Why you must speak up if you feel unwell

How your friends and family can keep you safe
The loveable book character Thai is a highly relatable little boy. He has severe allergies to peanuts, tree nuts, eggs, shellfish, and milk. Thai's positive attitude shows other children how food allergies don't have to stop you from joining in and having fun. Thai is confident and educates his friends, family, and classmates on the importance of not sharing food and drinks, and hand-washing with soap and water after eating.
With the quirky Rabbie by Thai's side, follow them in their adventures as they help to educate children around the world about food allergies.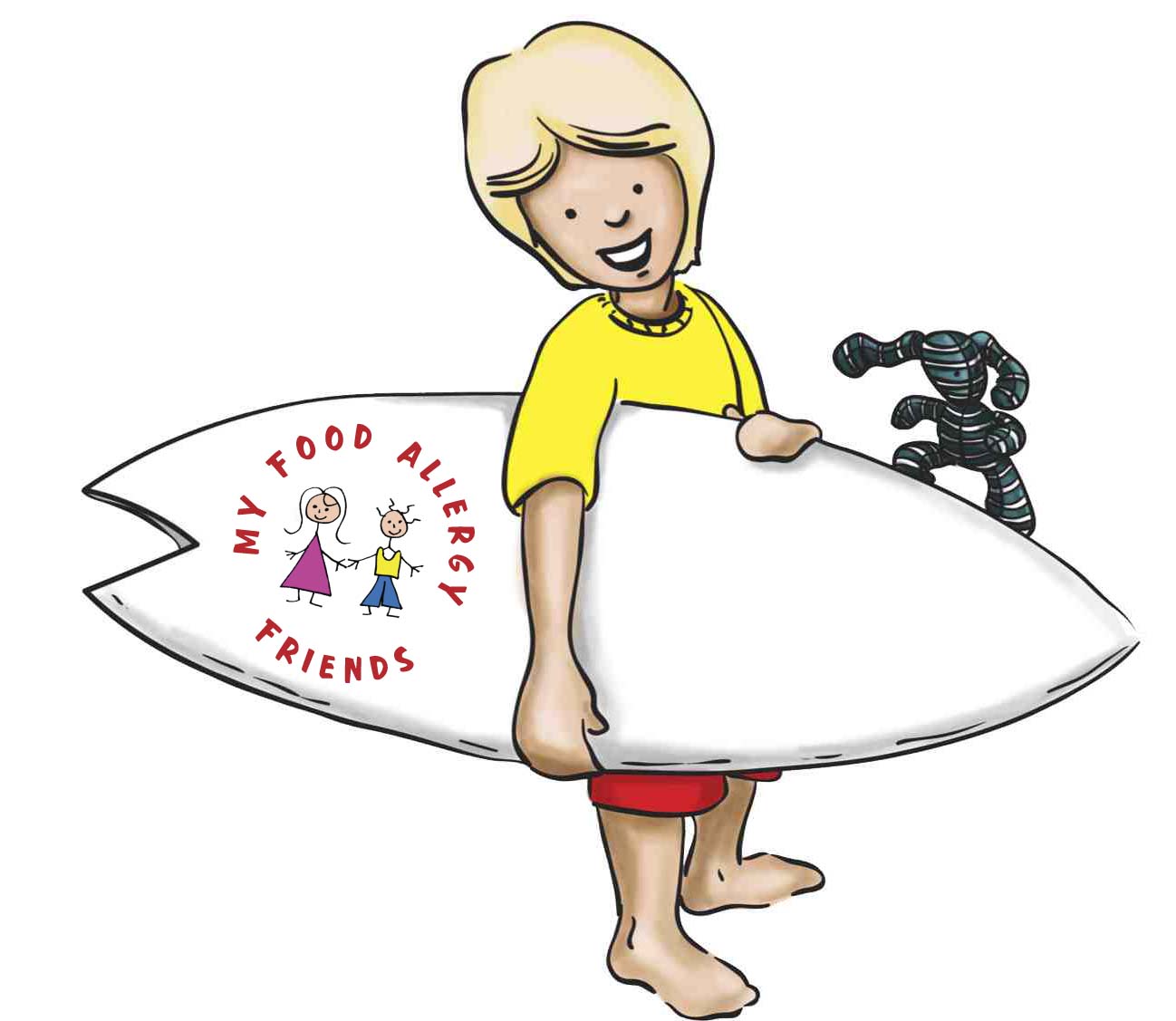 Here is why it's vital to teach allergy awareness to your child...
Normalises allergies
Creates food allergy awareness and understanding
Creates a safer environment and keeps them safe

Your child and their siblings learn how to recognise an allergic reaction and know how to get help

Learning about allergies will keep them safe and could save their life

Helps your child to develop skills to handle social situations and peer pressure
Your Instructor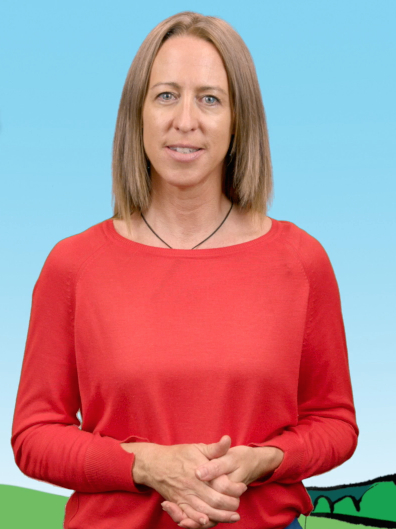 Jackie Nevard is the founder of My Food Allergy Friends, Jackie's son Thai has multiple food allergies and after realising the need for allergy education Jackie launched My Food Allergy Friends.
She has produced six books in her educational allergy series, a string of educational resources, the Food Allergy SMART Program and her very popular allergy awareness sessions around Australia and now New Zealand.
Course Curriculum
Welcome to our program
Available in days
days after you enroll
Intro
Available in days
days after you enroll
Looking at Allergens
Available in days
days after you enroll
Frequently Asked Questions
Do the activities and story cover allergens other than nuts?
All our stories cover multiple allergens. The main book character Thai has allergies to milk, egg, peanuts, tree nuts, and shellfish. In this program, we also have activities around the top 9 allergens.
Is it suitable for young children?
Absolutely, the program is designed especially for children and the beautiful illustrations play a big part in learning for younger children. Bright, eye-catching visuals aids to engage children. We have children as younger than 2 that will point out foods they are allergic to and can identify Thai's medicine bag with his EpiPens inside. We also teach the saying 'No, Danger food!' a term that a toddler can understand. A bit like saying 'No, Hot Oven!' Text is also colour coded: red meaning danger and green are safe or a positive teaching point. Children will identify with the book character Thai and feel reassured that he too has to avoid certain foods, carry his medicine, and take certain steps when going to parties, kindy or school. Thai's positive attitude shows children that food allergies don't have to stop you from joining in.
When does the course start and finish?
The course starts as soon as you have purchased it. Teaching children about allergies can be done in one simple lesson covering all modules or you may like to take your time and slowly use all the resources and take part in further activities. This helps create a deeper understanding and will help start a discussion on how it may relate to your child at home, at childcare, or at school. It is a completely self-paced program that parents use on their computer or an iPad. The course is yours for life with regular updates as required.
Can we contact a helpline?
Yes, you will have access to your course instructor should you have any technical issues or questions. Any medical advice needs to be directed to your allergist or doctor.
Knowledge is Power
" The series is such a valuable resource for food allergy parents. I know with my child we read your first book many times over. I think it's such a scary condition to come to terms with, for a child reading books can really help emotionally. Now he is a little older he reads the books to me!"